Main Content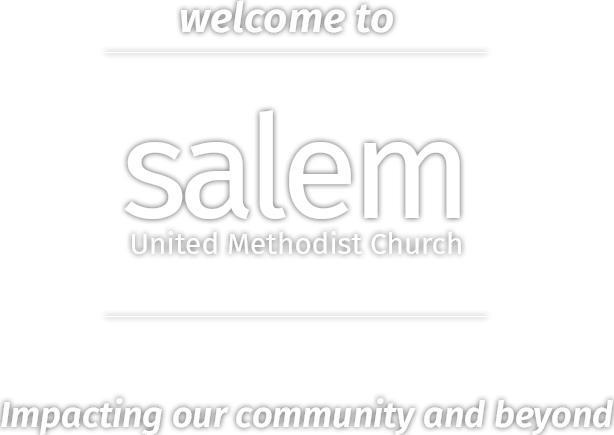 1321 Salem Church Road, Irmo, SC / 803. 781.1626
New & Noteworthy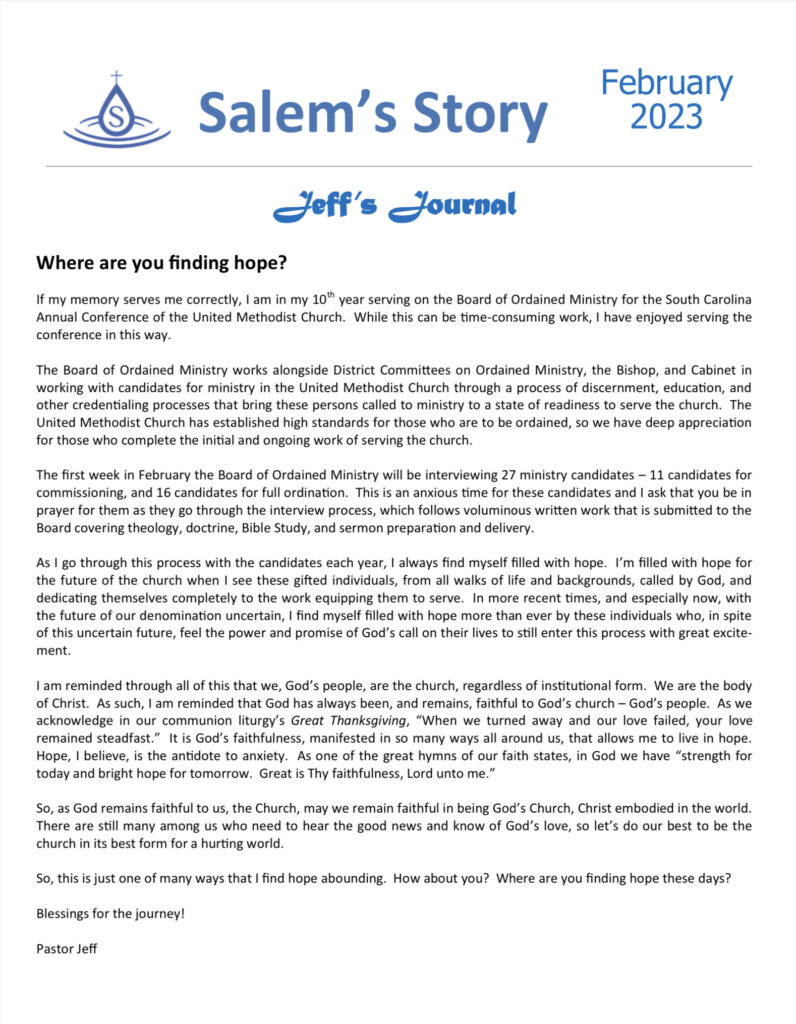 Click on the newsletter above to read the latest on everything happening at Salem!
********** *********** **********
************ *********** ************** *************
We have returned to in-person worship.
The Sanctuary Service will be at our usual 10:30 AM time.
Please note: We will be continuing our
Facebook Live worship each week as well.
***** ***** *****
Shrove Tuesday Pancake Supper
Tuesday, Feb 21
5:00 – 6:30p.m.
Join us for a wonderful evening breakfast meal with pancakes, sausage, bacon, grits and so much more!!!!! This meal is donation ONLY and all funds will be donated to the Summer Youth Leadership Conference Trip.
We look forward to seeing everyone there!!!
NOTE!!! Please note the time correction from the Newsletter. The times of the dinner are correct above (5:00 – 6:30p.m.) Please note the correction. The other time was for youth arrival.
Youth Technology Support Night
Sunday, Feb. 19
4:30 – 6:00 p.m.
We invite everyone who may be struggling with their technological devices, to visit our Youth Technology Support Night. The Youth at SalemUMC will be in the Fellowship Hall to assist with many of your questions you have concerning your tablets, iphones or ipads. There are times to sign up for in the welcome center in 15 minute increments. You may also email jimmagann@gmail.com to request a time. This is completely free as a service of our youth. Everyone invited so tell your friends and neighbors if they would like any assistance as well.