Main Content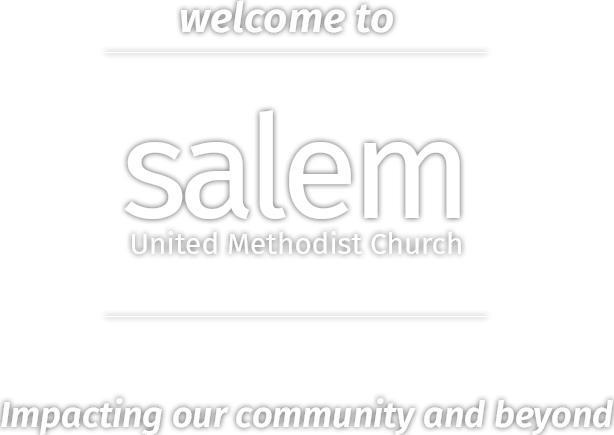 1321 Salem Church Road, Irmo, SC / 803. 781.1626
New & Noteworthy

Click on the newsletter above to read the latest on everything happening at Salem!
**********          ***********         **********
We are looking to hire a nursery coordinator! If you or someone you know is interested in or would like to find out more about this position, please contact Ashley Anderson at 678-300-0029 or Ashley.poppell@gmail.com.  
        ************         ***********          **************       *************
Attention Children and Parents:
Every Sunday evening from 5-6 pm our children are invited to "Escape".  Join us for a time of fellowship, devotion, and a fun activity.  We will meet outdoors on the playground side, unless weather forces us indoors. If you have any questions, please contact Ashley Anderson or Heather Magann.  We hope to see you there!
**********         *********         *********         **********        **********
Morning Prayer Time
We would like to invite everyone to join us each week for a time of prayer. We will meet in the church
parking lot at 7:00 A.M. every Wednesday to pray as a church family.
This is for
EVERYONE, children, youth, adults and even friends that may not be a part of our church family. If it rains,
we will meet in the Sanctuary but otherwise we will remain outside so that we may be able to stay spread
apart a bit. We look forward to seeing everyone that is interested in joining us. 
                   *******              *******              *******               ********
We have returned to in-person worship.
We will gather in our church parking lot at 8:30, for an early, informal service
  Bring your own seating or just stay in your car.
The Sanctuary Service will be at our usual 10:30 AM time.
Please note:  We will be continuing our
Facebook Live worship each week as well.
We are offering three ways to  join us for worship:  live outside, live in the sanctuary and live on Facebook. 
Our hope is to provide as many options as possible so that as many as possible can find a way to worship within their comfort level.
*****    *****    *****