Main Content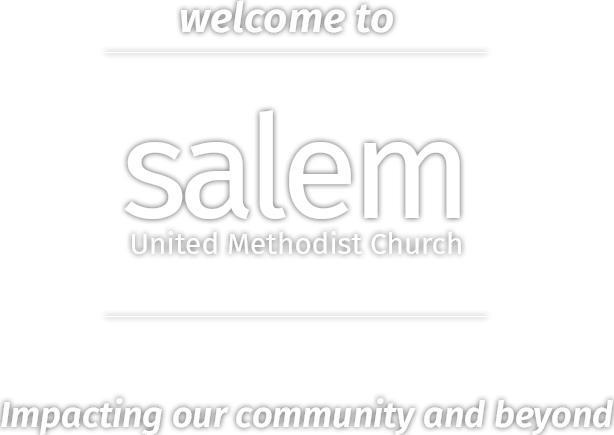 1321 Salem Church Road, Irmo, SC / 803. 781.1626
New & Noteworthy

**********               ***********           ************

OASIS
April 20th @ 11:30 Salem Fellowship Hall
Talented men grilling hamburgers
A cake to sweeten your day
Please bring a dish to share
It's time to safely gather and
Reunite in friendship
RSVP to church office 781.1626
********              **********          **********          **********
KNOWING REDISCOVERED
Learn to hear God's voice. Discover your true Christ Identity
Uniquely nurture the relationships you are in
Wednesday Nights 6-7
April 14-May 19
Open to everyone and is part video, part discussion. We hope all will join us each week in the Fellowship Hall. Please contact Jim Magann to register @ JIMMAGANN@GMAIL.COM
***********          ***********         ***********          ***********        *********
Attention Children and Parents:
Every other Sunday evening from 5-6 pm our children are invited to "Escape".  Join us for a time of fellowship, devotion, and a fun activity.  We will meet outdoors on the playground side, unless weather forces us indoors. If you have any questions, please contact Ashley Anderson or Heather Magann.  We hope to see you there –  April 11th and 25th.
**********         *********         *********         **********        **********
Morning Prayer Time
We would like to invite everyone to join us each week for a time of prayer. We will meet in the church
parking lot at 7:00 A.M. every Wednesday to pray for many different things as a church. This is for
EVERYONE, children, youth, adults and even friends that may not be a part of our church family. If it rains,
we will meet in the Sanctuary but otherwise we will remain outside so that we may be able to stay spread
apart a bit. We look forward to seeing everyone that is interested in joining us. For more information, contact Jim Magann at jimmagann@gmail.com.
                   *******              *******              *******               ********
We invite you to consider attending our early/outdoor service
This service is less formal in its  than the sanctuary service. Because it is out of doors we feel a greater freedom to include group singing as a part of the service.
Bring your own seating or use ours.
We gather in a wide open area allowing individuals and families to have their own space.  We also allow for people to remain in their automobiles and yet be part of the service.  This can be an ideal option for those who want in-person worship but are not yet ready to face being in the enclosed sanctuary.
The service is located in the parking lot on the cemetery side of the church.
The Call to Worship takes place at 8:30 am.
Because of the time of year, we are watching the weather closely.  In order to reduce any guesswork for attendees about whether or not there will be a service, the following guidelines have been established:
The service will take place each week.  the location will be determined by the temperature.  On Saturday at 6:00 pm if the WIS weather app. indicates the temperature will be above 35 degrees by 8:00 am Sunday, the service will be outside.  If the temperature is predicted to be below 35 degrees, then the service will be moved into the Fellowship Hall.   We reserve the ability to make in-the-moment changes, if the predictions are way off base, when we arrive on Sunday morning.
All of this of course is dependent on precipitation.  In case of rain/snow the service will be brought in doors as well.
**********               ***********               *************               *************
We have returned to in-person worship.
We will gather in our church parking lot at 8:30, for an early, informal service
  Bring our own seating and an umbrella or tail gate tent, or just stay in your car.
The Sanctuary Service will be at our usual 10:30 AM time.
Please note:  We will be continuing our
Facebook Live worship each week as well.
We are offering three ways to  join us for worship:  live outside, live in the sanctuary and live on Facebook. 
Our hope is to provide as many options as possible so that as many as possible can find a way to worship within their comfort level.
Join us as we "Gather Together to Ask the Lords Blessings".
*****    *****    *****